Groundhog Technologies, as a committed contributor to the Open Radio Access Network (O-RAN) Alliance since 2019, is thrilled to announce that its innovative Cloud-Native O-RAN virtual demo will be presented at MWC Las Vegas 2023, the most influential connectivity event in North America's – taking place from September 26 to September 28 2023.
Founded in February 2018, the O-RAN Alliance has become a global community for Mobile Network Operators (MNOs), vendors, research institutions in the Radio Access Network (RAN) industry. Committed to revolutionizing the RAN industry towards open, intelligent, flexible, virtualized and completely interoperable RAN, O-RAN Alliance members and contributors are committed to re-shaping Radio Access Networks worldwide, delivering lightning-fast speeds and seamless connectivity.
Groundhog Technologies is proud to contribute to the advancement of the O-RAN industry standards, enabling the telecommunication industry to boost a more vibrant RAN supplier ecosystem, fostering innovation. The core principle of openness has increasingly attracted more operators and vendors' focus since the increased virtualization of wireless networks; particularly for the buildout of 5G infrastructure.
Our latest cloud native O-RAN geolocation solution, virtually showcased during MWC Las Vegas 2023, accurately maps the radio conditions that may cause poor experience for every user equipment in communication with the network. The solution includes RAN-optimization, VIP-care and next-generation network rollout strategies. The solution demonstrates unparalleled performance in cloud-native environment.
Leading global providers for AI-powered mobile big data analytics, Groundhog Technologies embraces the O-RAN approach by bringing a data-rich and a vendor-agnostic platform to support network optimization and data monetization industry use cases; and continues to enhance platform usability.
No doubt that Groundhog's strong commitment towards O-RAN enables network visibility for supporting operators in the RAN transformation to more interoperable and virtualized RANs, allowing for faster successful deployments, enhancing innovation within the market and creating new standards for excellence.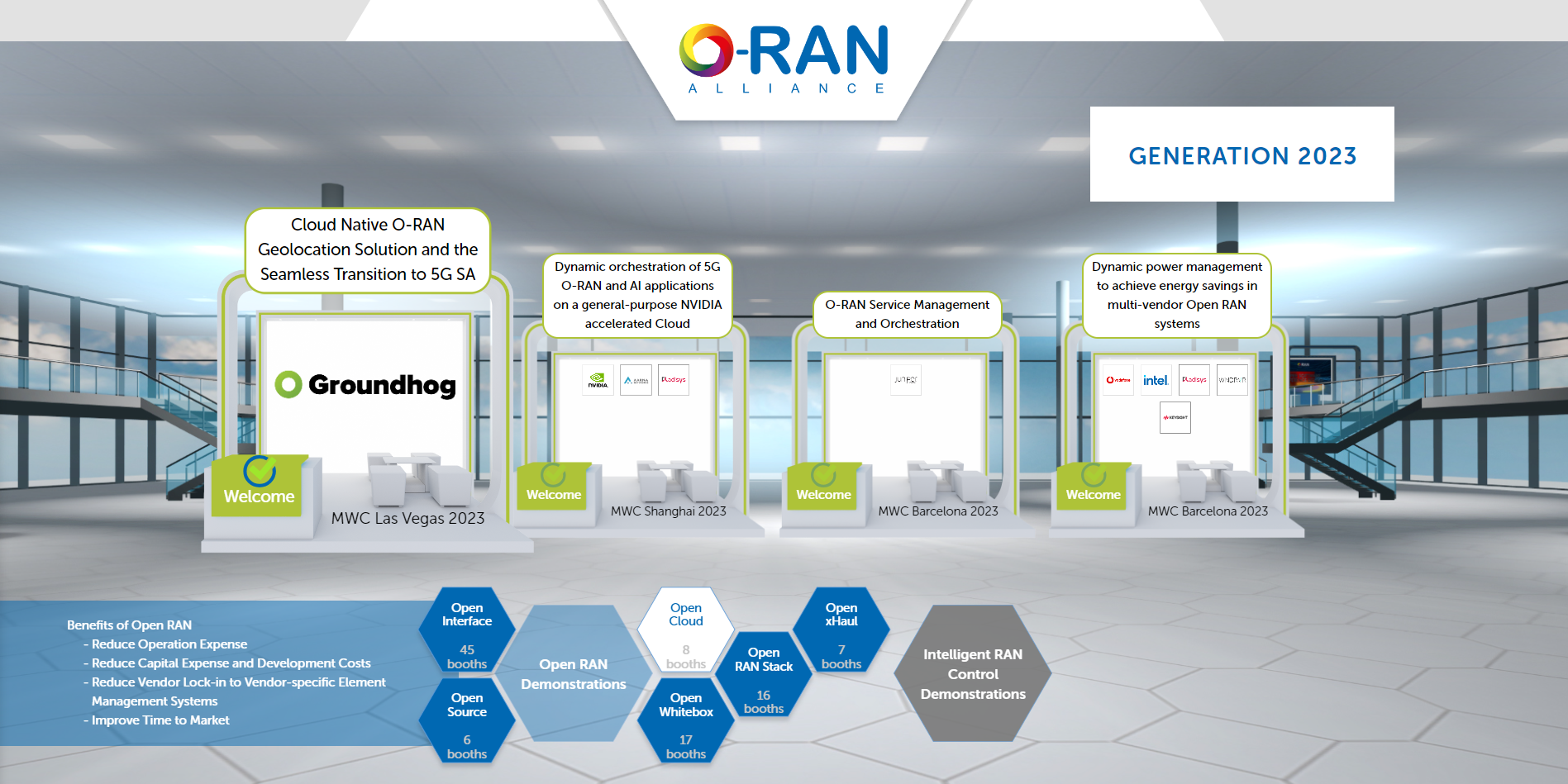 If you are interested in learning more about our O-RAN solution, please click on the following link: Cloud native O-RAN Demo.
About Groundhog Technologies
Groundhog Technologies is the leading provider of Mobility Intelligence. Our solutions can reveal the locations, Quality of Experience (QoE), context, and lifestyles of all mobile users in the operator's entire network 24×7. This carrier-grade platform continuously transforms billions of daily network events and petabytes of data into ubiquitous intelligence. This invaluable knowledge empowers our partners to improve services and generate new revenue streams across various departments: Network & Operations, Customer Experience, Sales & Marketing, Digital Services, and now being extended to the Public Health domain. Since 2001, Groundhog Technologies has been helping the foremost operators in the world to maximize their network and business potential.
To learn more about Groundhog Technologies, contact us at https://www.ghtinc.com/alliance-request/