Geo-Location with subscriber-based intelligence
Based on breakthrough research in Chaos Theory originating from MIT, Groundhog Technologies presents CovMo™ – our vanguard system for Geo-location, and the mobile operator's preeminent choice for identifying and resolving the multitude of challenges facing customer experience management and network optimization today. CovMo™ pinpoints user equipment locations network-wide 24×7, and accurately maps the radio conditions that cause poor user experience for every device in communication with the network. Today, leading operators with more than one billion subscribers rely on CovMo™ for the most efficient resolution of network issues!

Over 150 KPIs with geographical insight revealing previously hidden issues such as the specific locations of silent calls.
Advanced filters to distinguish between indoor-and-outdoor, and moving-and-stationary traffic.
Geo-location with various customer-centric VIP and group SLA based applications allowing the operator to enrich the understanding of service quality to include the subscriber's perspective.
Sophisticated and intuitive event and KPI visualization with multi-map comparison features facilitating the interpretation of network diagnostics of a specific location, or the network as a whole.
Automatic cell optimization features for optimizing neighbor relations, antenna azimuth and tilt, and much more.
Multi-vendor end-to-end call trace support.
Geo-location with proven superior accuracy providing value across departments from RAN planning and optimization to customer service and marketing, resulting in unsurpassed ROI potential.
Improved Quality of Service through accelerated troubleshooting, optimization, and new solution deployments (small cells and 5G capacity expansion) based on identified hotspots.
Significantly reduced reliance on time-consuming and costly drive testing.
Flexibility through advanced Geo-APIs easily customizable to interface with, and enhance other systems such as CEM, SON, DPI, probes, customer care, and apps.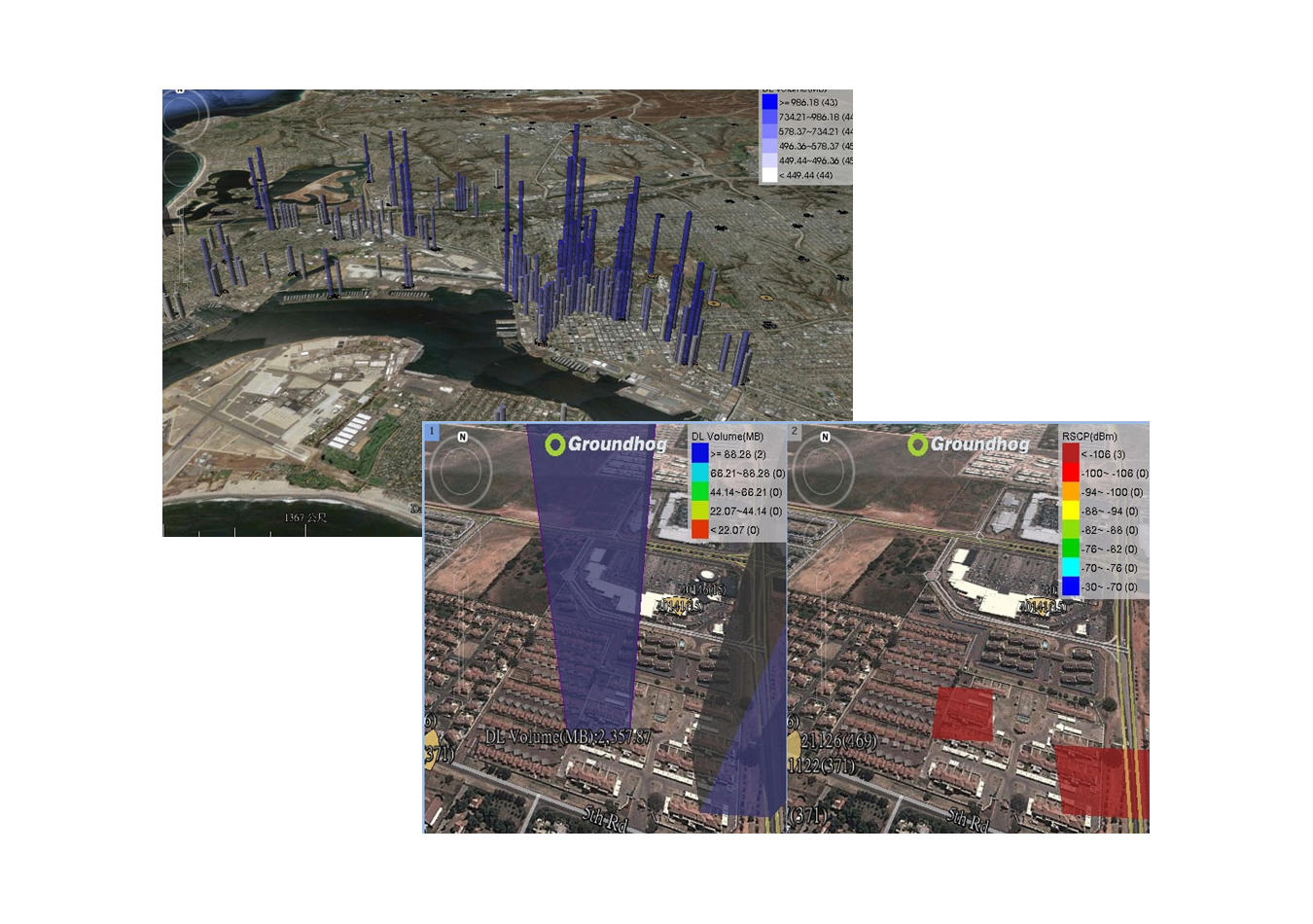 Assessments based on Live Data
CovMo™ reveals coverage and capacity deficiencies in strategic locations (pictured left: hotspots). Advanced filtering capabilities allow users to adjust equations, adding parameters to create queries in several clicks. CovMo™ performs especially well in urban areas with a large number of samples, as opposed to conventional propagation models which are inaccurate in urban environments. CovMo™ uses call trace data available from OSS to geo-locate every subscriber, call, and event, without GPS, UE-application software, or drive tests.
Big Data Analytics Platform
CovMo™ is a cloud-based platform that allows any authorized user access through a web browser. The system's big data analytical capabilities permit users to monitor trends, changes and shocks in movement patterns that occur in the network. CovMo™ visualizes various geo-located KPIs such as roamers at special events (pictured right), and other on-demand inquiries in near real-time in intuitive and interactive reports.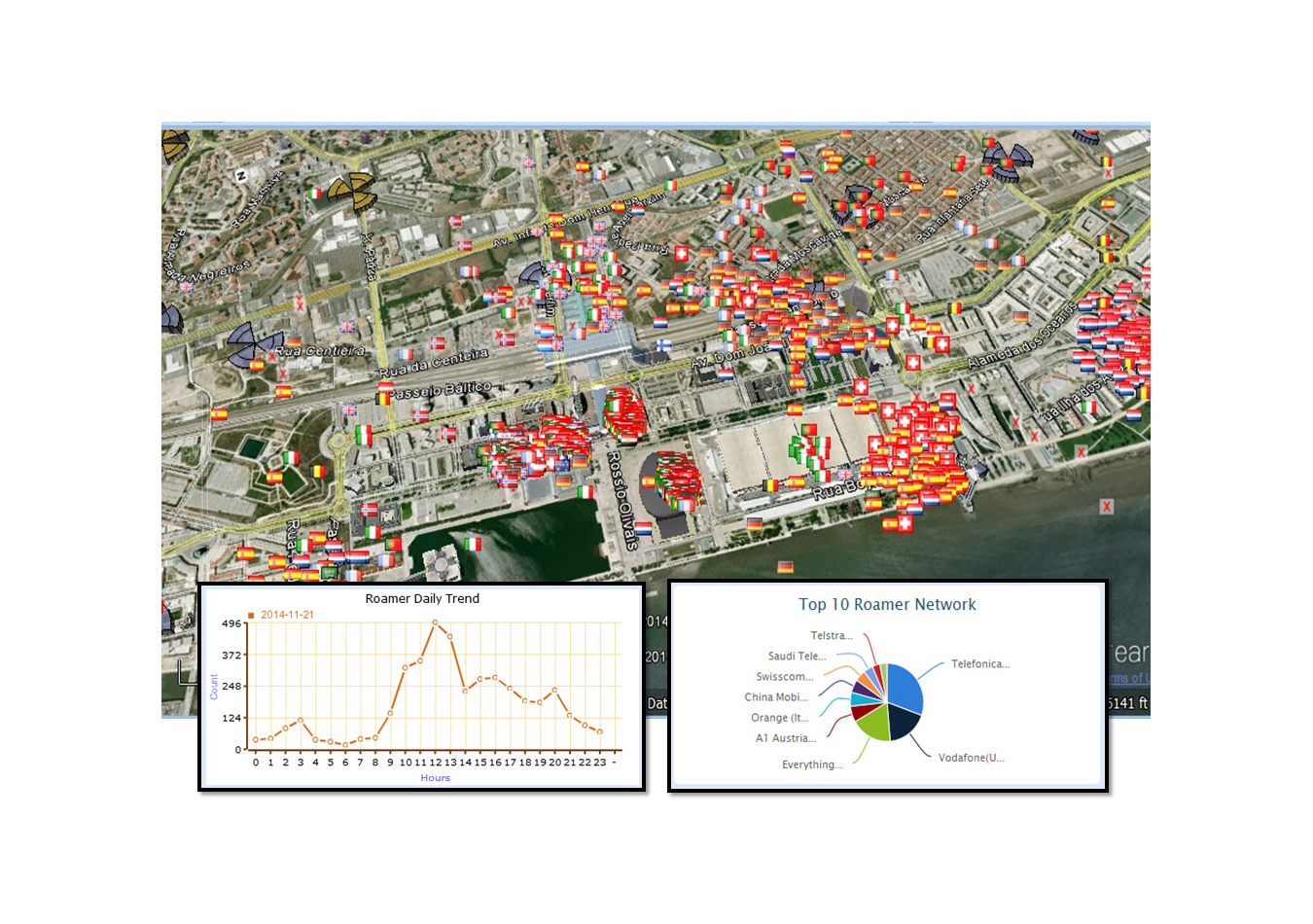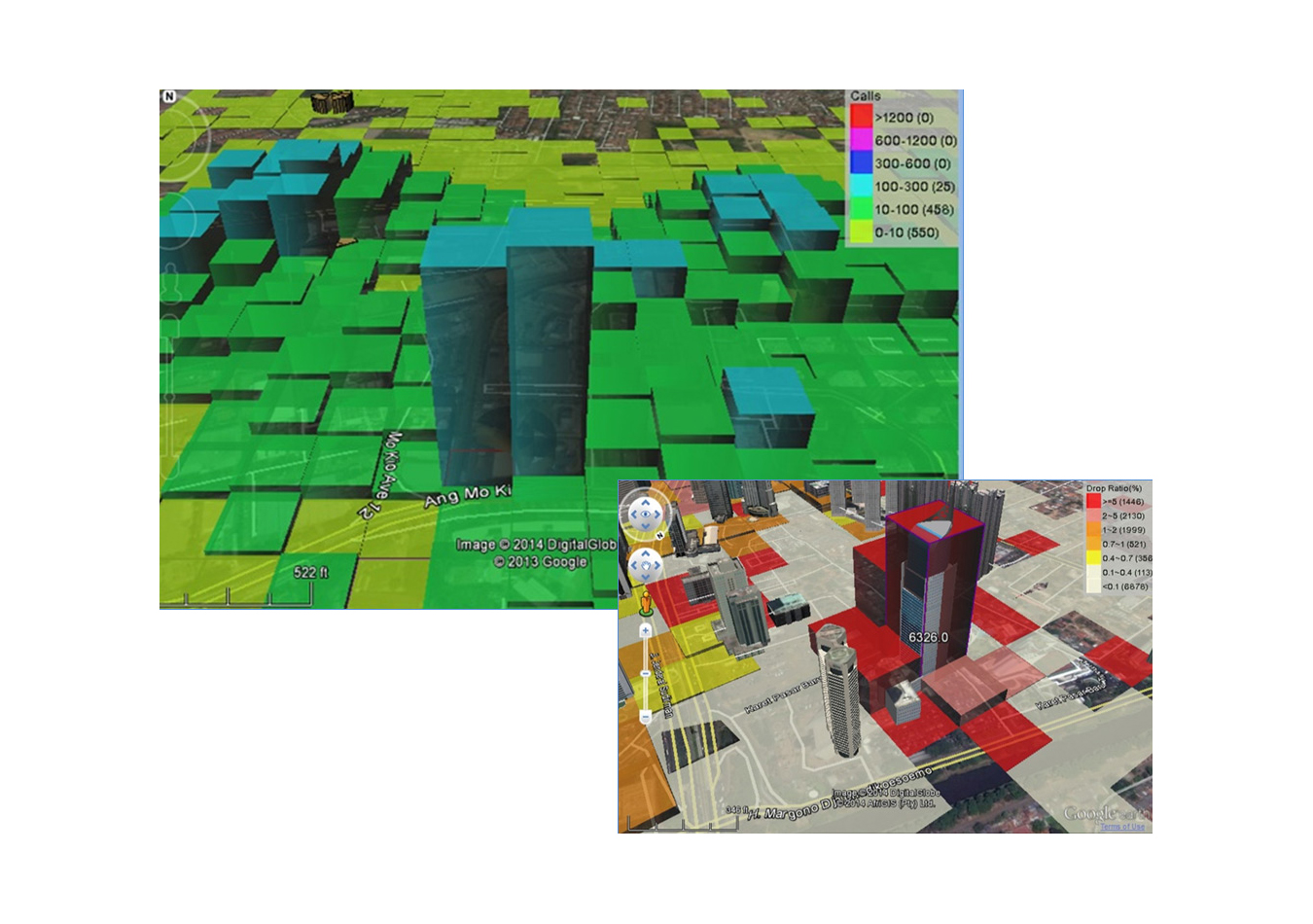 Insight into New Services and Needs
CovMo™ offers unprecedented geographical and technical insight into 15 service types across technologies. This enables various network planning and optimization applications such as identifying ideal locations for VoLTE deployment (based on CS fallback, pictured left), SRVCC, and Carrier Aggregation analysis. CovMo™ instantly identifies and isolates device incompatibilities and RRC layer design faults.