Employee Benefits and Retirement System
Employees are the most valuable assets to Groundhog Technologies, and they are crucial to the company's long-term sustainability. We consider our employees as family members, and it is our important responsibility to provide comprehensive care benefits and opportunities for self-value realization. To enhance the sense of belonging among our employees, the company holds regular labor-management meetings every quarter and has established an Employee Welfare Committee composed of employees to plan and implement various employee welfare programs.
In addition to the company's personnel management regulations, employee performance assessments, and work rules, our current employee benefits include: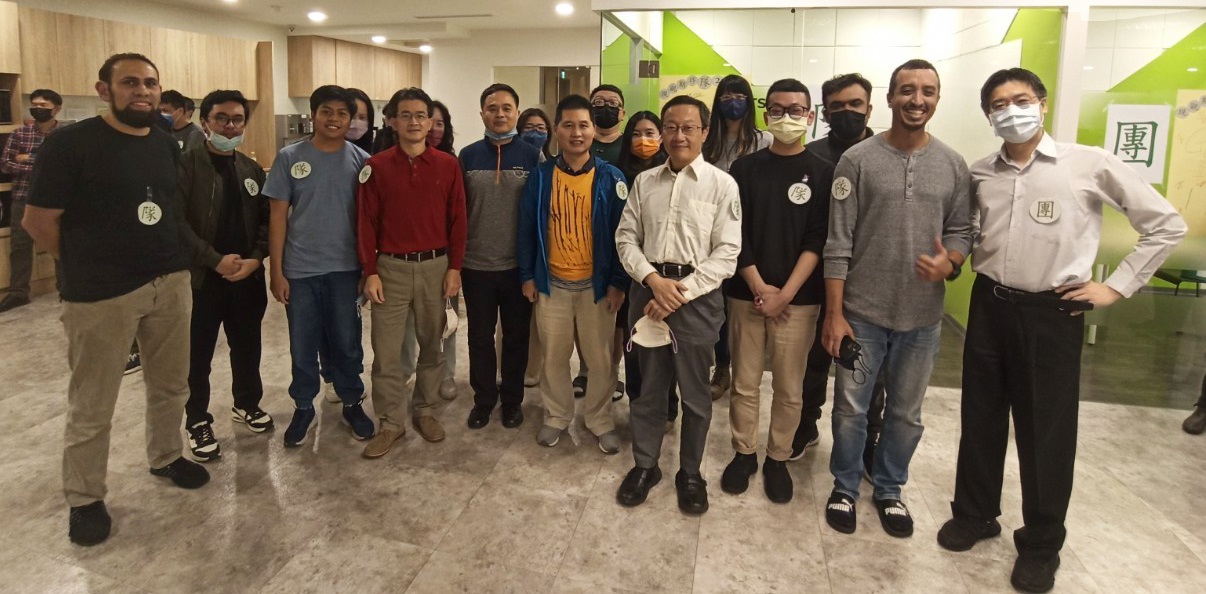 Equity Incentive Plan: In November 2021, the company issued new shares worth NTD 2.8 billion through an employee stock option conversion to attract and retain talent. This not only achieves the goal of talent retention but also allows employees to share in the company's business results through dividend distributions.
Compensation and Employee Bonuses: According to the company's articles of association, if the company is profitable for the year, it must allocate no less than 5% as employee compensation. This includes employees of subsidiary companies meeting certain conditions, and it reflects the company's performance in employee compensation. The company guarantees a 14-month annual salary (including bonuses for three festivals: Dragon Boat Festival, Mid-Autumn Festival, and Chinese New Year) and may provide performance bonuses based on business performance.
Salary Adjustment System: Annual performance assessments are conducted based on actual job performance, and regular external salary market surveys are conducted to understand industry salary standards. Fixed salary adjustments are made every March.
Labor Insurance, Health Insurance, Labor Retirement Pension Contributions, and Group Insurance: In compliance with labor standards laws, the company has established retirement procedures for laborers to provide retirement benefits. The retirement systems and implementation status are as follows:

Old System: Applicable to employees governed by the Labor Standards Act, the company contributes 2% of the employee's salary to the Taiwan Bank account for the Labor Retirement Reserve Fund. Retirement benefits are calculated based on years of service and the average salary for the six months prior to the approved retirement date to safeguard the rights of laborers.
New System: Applicable to employees governed by the Labor Retirement Pension Act, the company contributes 6% of the employee's total income from labor each month to the employee's individual retirement account. For employees who voluntarily contribute to their retirement pension, deductions are made from their monthly salaries and remitted to the individual retirement pension account at the Bureau of Labor Insurance.

In addition to statutory labor and health insurance, the company also provides comprehensive group insurance, including cancer insurance, to protect employee health and share the cost of medical expenses.

Domestic/international employee travel subsidies
Meal allowances for departmental team-building
Health Checkup Subsidies: A subsidy of NTD 3,000 for employee health checkups, with the company covering half of the additional examination costs.
Festival vouchers, birthday vouchers, wedding and funeral allowances
Club Activities and Club Activity Subsidies
Education, Training, and Continuing Education Subsidies: Internal education and training are provided quarterly to meet professional needs, and employees are encouraged to engage in self-directed learning. Subsidies are provided for employees attending external job-related education and training. Internal education and training sessions and team-building activities are also held regularly.
Various snacks and beverages, free coffee machines for employee Use.
Education and Training
The company provides functional training for supervisors and employees at all levels, including new employee training, professional training, and supervisor training. Employees are assisted in continuous learning and growth through various methods. Based on the needs identified by supervisors or employees, relevant personnel are sent to external professional institutions for training in key knowledge or critical skills. Supervisors conduct regular performance assessments and interviews with employees every year, where they discuss and formulate individual annual competency and job development plans. Through regular reviews and feedback, employees develop effective and feasible career competency training blueprints.
In the year 2022, the total training hours provided by the company amounted to 366 hours:
| Year 2022 | Frequency/Number of Participants/Hours |
| --- | --- |
| Total Number of Classes for the Year | 61 |
| Total Number of Participants for the Year | 415 |
| Total Number of Hours of Classes for the Year (in hours) | 366 |
Human Rights Protection
Groundhog Inc. has established a "Human Rights Policy and Management Guidelines" to safeguard the basic human rights of all employees, customers, and stakeholders, in compliance with local laws and regulations, and in adherence to internationally recognized human rights norms and principles. The guidelines includes the "United Nations Universal Declaration of Human Rights," "United Nations Global Compact," "United Nations Guiding Principles on Business and Human Rights," and the International Labour Organization's "Declaration on Fundamental Principles and Rights at Work." We ensure a work environment that protects human rights, eliminates any violations or infringements of human rights, and provides fair, equal, and dignified treatment to all members within and outside the company.
The company implements the Human Rights Policy through the following operational principles, taking into account the nature of its business operations:
Foster diversity, inclusivity, and equal job opportunities, ensuring that no unfair or discriminatory treatment occurs based on an individual's gender, race, socioeconomic status, nationality, age, marital status, family status, language, religion, political affiliation, appearance, height, disabilities, and other factors. We are committed to creat a workplace that is equal, dignified, safe, free from discrimination, and harassment.
Establish a safe and healthy working environment that promotes the physical and mental well-being of employees, allows them to achieve a balance between work and life.
Provide reasonable working hours, breaks, and vacation for employees.
Respect employees' free will and prohibit forced labor.
Adhere to local regulations regarding minimum age limits for employment and prohibit child labor.
Provide employees with reasonable compensation and related benefit packages in accordance with legal regulations.
Offer diverse and open communication channels, regularly convene labor-management meetings, and strive to promote harmonious labor-management relations, effectively mediating differences of opinion.
Workplace Equality and Diversity
Groundhog Inc. upholds a policy of human rights and equality, and does not engage in any unfair or discriminatory treatment based on an individual's gender, race, socioeconomic status, nationality, age, marital status, family status, language, religion, political affiliation, appearance, height, disability, and more. We are committed to creating a work environment that is equal, dignified, safe, non-discriminatory, and free from harassment. To ensure that our employees, job applicants, or service recipients are protected from sexual harassment in the workplace and service environment, we have implemented appropriate preventive, corrective, disciplinary, and handling measures. The company has established workplace sexual harassment prevention measures, containing complaint and disciplinary procedure, which is published on the company's internal system website. We also have a complaint mailbox dedicated to handling sexual harassment complaints, and as of 2022, there have been no reported incidents of sexual harassment.
Groundhog Inc. values the uniqueness of employees and strives to create a diverse and inclusive workplace environment. In order to promote diversity and welcome individuals with special expertise, we continuously recruit work partners of different nationalities. As of the end of March 2023, foreign employees account for nearly 17% of the overall workforce and over 7% of managerial positions.
The company also pay attention to the workplace value of female employees and has established a gender-equal workplace environment. As of the end of March 2023, female employees account for nearly 28% of the overall workforce and over 33% of managerial positions.
Diversity Metrics by Nationality
| Category | Percentage of Total Employees (%) | Percentage in Management Roles (%) |
| --- | --- | --- |
| Taiwan | 83.09 | 92.59 |
| Foreign Nationals | 16.91 | 7.41 |
Female Employees Percentage
| Category | Percentage |
| --- | --- |
| Percentage of Total Employees | 27.94 |
| Percentage of All Managers | 33.33 |
Other Employee Diversity Metrics
Category
Percentage of Total Employees (%)
Persons with Disabilities
1.47
Persons with Disabilities
Age Groups: <30 years
29.41
Age Groups: 30~50 years
59.56
Age Groups: >50 years
11.03
Total
100
(Data as of March 31, 2023)
Employee Safety and Care
The company, in accordance with the Occupational Safety and Health Act and its implementing regulations, has established measures for the prevention of workplace harassment, human-related hazards, unlawful harm while performing duties, and diseases caused by abnormal workloads. These measures are in place to promote the health and safety of employees. The company provides group insurance, establishes dedicated lactation rooms for female employees, offers regular health check-ups for associates and their families, and has signed on-site health promotion service contracts with designated medical institutions. Twice a month, nurse visits the company to provide health consultation services to employees, and twice a year, doctor comes to the company to analyze health check-up data, offer recommendations, and provide personal health counseling. The company also implements flexible working hours and a work-from-home policy.
Providing a safe and healthy working environment for employees is a core value upheld by the company. The company conducts regular fire safety inspections in compliance with fire regulations and holds fire training and drills for employees twice a year. In accordance with building management regulations, the company collaborates with the building admin center to conduct public safety inspections of the building every two years. We want to ensure that employees are well-prepared with the necessary knowledge and skills to respond to emergencies. The head of the General Affairs Department also serves as the chief in charge of occupational safety and health affairs and is responsible for planning, supervising, and implementing occupational safety and health tasks and education and training activities in the workplace. The company has introduced on-site health asistanceservices by medical staffs, with nurses visiting twice a month and doctors providing health education and counseling services to colleagues twice a year. The company's workplace is an office setting with no potential for employee injury from hazardous locations or equipment, and there were no occupational accidents reported throughout the year 2022.
In accordance with ISO 45001:2018 certification (covering the scope of our company) and the Occupational Safety and Health Act, the company has established a "Safety and Health Work Code" and a well-structured process for planning, implementing, evaluating, and improving the occupational health and safety management system.