RealMotion™
for Tourism Intelligence
RESHAPING TOURISM MANAGEMENT WITH MOBILITY INSIGHTS
The tourism industry is one of the hardest hit by COVID-19 pandemic restrictions. To move it forward, it requires a new perspective on tourist management. RealMotion™ Tourism Intelligence enables current and historical mobility insights regarding the near-real-time people's movements to provide tourism, transport, city planning professionals, and the relevant government authorities with a complete assessment capability of the industry during the recovery period from the waves of COVID-19 pandemic.

RealMotion™ offers a series of advanced analyses to support the tourism sector recovery and better prepare the country for the future. It offers clear understanding and evaluation of all returning tourists through the different country points of entry. It can also plot and aggregate in near real-time the destinations that tourists are traveling to, their mode of transport, and the duration of their stay.
Popular destinations
Crowd analytics
Tourist classification
Event trends
Gathering Control
New tourist behaviors
Tourist distribution

With RealMotion™, hospitality professionals, tourist destination managers, city and local community planners, or tourist offices can agilely measure the tourist attendance to their territory to better plan tourism services and infrastructures.
Popular destinations: Analyze the travel destination preferences of local and international tourists. RealMotion™ provides the frequency of visits to all tourist destinations in the country. It also offers historical whereabouts of travelers, which allow understanding of how the new local and international tourist habits evolve.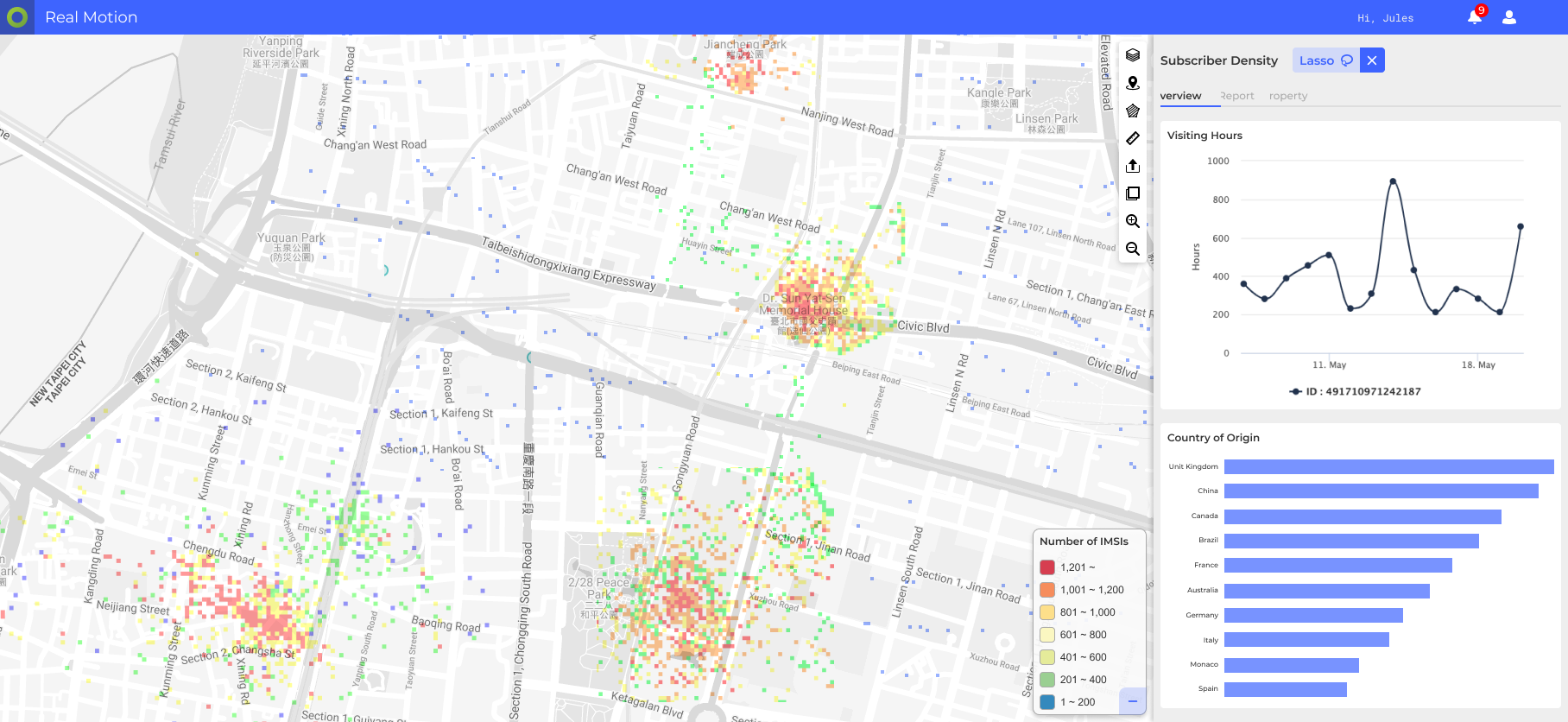 Crowd analytics: Visualize where crowds grow and disperse at different times. With RealMotion™, it is possible to measure crowd size and dwelling times, both historically and continuously.
Tourist classification: As borders are opened, categorize and understand how and from where international tourists are arriving in the country to better coordinate National Tourist Office promotions in other countries.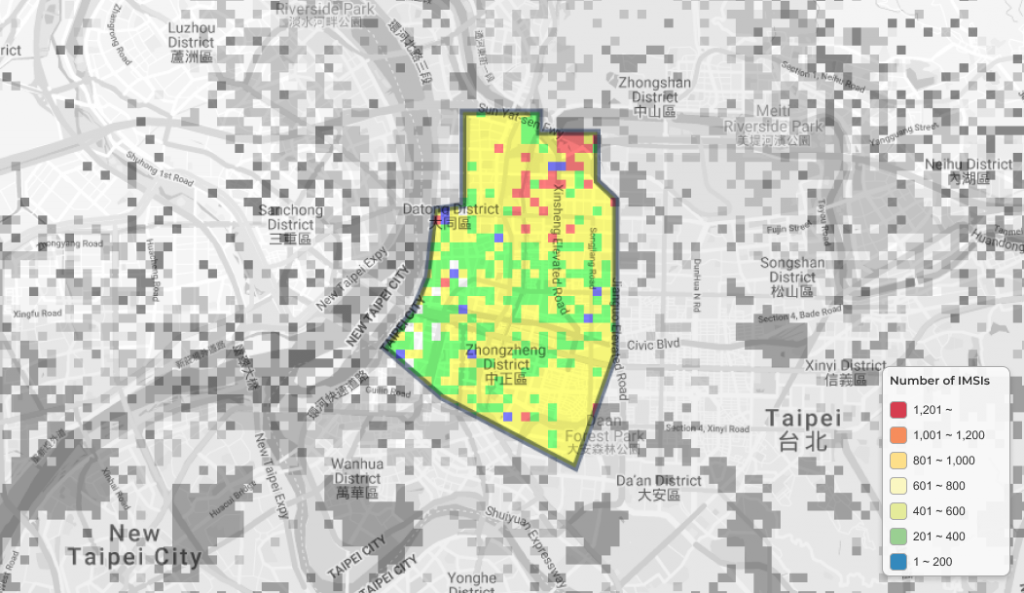 The execution of events has dramatically changed due to the coronavirus pandemic. RealMotion allows event planners and organizers to reveal event insights to communicate better with their audience, improve attendee numbers, and event performance while providing them a safe experience.
Event insights: Measure attendee event visits to venues, visit recurrence, time spent on the site, the regions, and nationalities of origin of the attendees. These insights are useful for evaluating event performance.
Gathering control: Control the number of attendees and monitor that large venues operate under moderate social distancing protocols.
RealMotion™ provides local authorities, transport operators, and urban planners with a global perspective on tourists' flow resumption to adapt hospitality and transportation services to the actual usage patterns.
New tourist behaviors: The health crisis has upset local and international tourist habits. RealMotion™ provides daily, end-to-end, people's journeys insights to understand these new mobility behaviors. It also helps to identify new public transportation routes, decrease commute and connection times while reducing costs.
Tourist distribution: Analyze how are the locals and international tourists distributed in the country and their length of stay. Moreover, understand how people pass key massive concentration points through the country transport networks, such as larger international airports. These insights help make better infrastructure decisions.